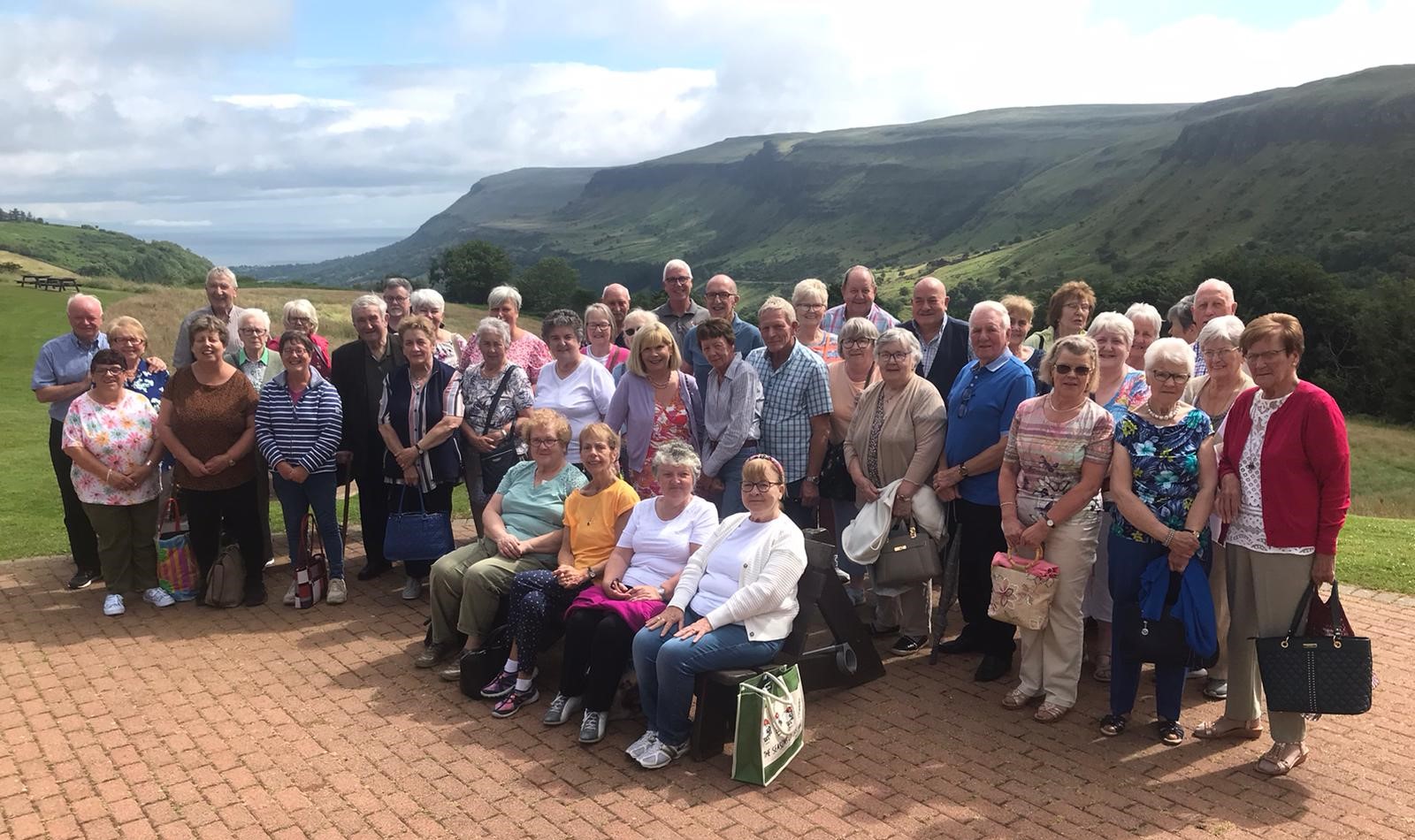 On Saturday 24th June 2023 47 young pensioners boarded a bus outside St. Clare's Hall, excited to be on their way to Ballycastle for their Annual Outing. This event had been interrupted by Covid for a few years, but it was decided that the time to restart this tradition was 2023. The journey took the group to Glenariff via Ballymena and Glenravel down the scenic glen of Glenariff.
Everyone enjoyed morning coffee/tea and scones at the Tea House and Gift Shop and this stop was recorded by one of the friendly ladies who served us. From there we journeyed from Glenariff Glen to Cushendall viewing the devastation caused by the recent forest fires a few weeks ago. Travelling along the coast we saw views of Scotland, the Vanishing Lake of Loughareema and Ballyvoy.
Soon we arrived at Ballycastle, and the bus parked at the Diamond to allow all passengers to exit for 2 hours to cruise the shops and cafes and enjoy the walk downhill to the seafront. Our excellent 2 course meal was served by The Marine Hotel which is situated on the seafront enjoying outstanding views of Fair Head, the beach, harbour, and Rathlin Island in glorious sunshine.
We departed Ballycastle around 5 O'clock and arrived home shortly after 6.30pm. A most enjoyable day was enjoyed by all.